Hello my loves!
I was browsing through one of my favorite local boutiques
(Lauren & Riley
) the other day.
I picked up this dress because I was instantly attracted to the lace and collar, it actually took me a minute to even realize the lace was actually skulls..I loved it even more!
I thought, this could turn teenage goth chic very quickly, so I decided to wear it with my nude Stuart Weitzman heels to give it a bit of sophistication.
You gotta love nude heels.
I have long legs to begin with but can they ever be too long?
I don't think so, and that is exactly what a nude heel does.
Definitely a necessity in every girls closet!
What do you think? Too teenage goth?
Again, wanna say thank you to all my new followers..100 new followers in 3 weeks!
It means a lot to me and I love reading your comments each and every day!
Have a Fabulous Weekend!
Heels-Stuart Weitzman. Similar ones
here
.
Don't forget to follow here
LINKED UP TO
TREND SPIN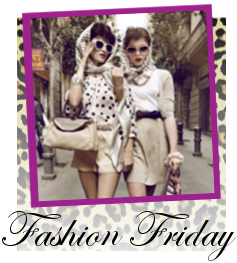 91 Comments »