Ummmm...can you say obsessed?
I bought them on a recent stop in Savannah, a city which I love by the way.
Do you go away, on vacation or whatever, and just feel like you can spend all the money that you want?
No? oh well I do..you're supposed to say yes darn it!
Needless to say, although my trip away was the furthest thing from a vacation,
I definitely tried to ease my pain with some retail therapy. Did it work? Temporarily...although I am still loving these shorts!
Top-Thrifted DIY romper
Heels-Steve Madden
Bag-H&M
linked up to
http://twothirtyfivedesigns.blogspot.com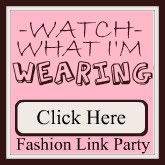 &
49 Comments »